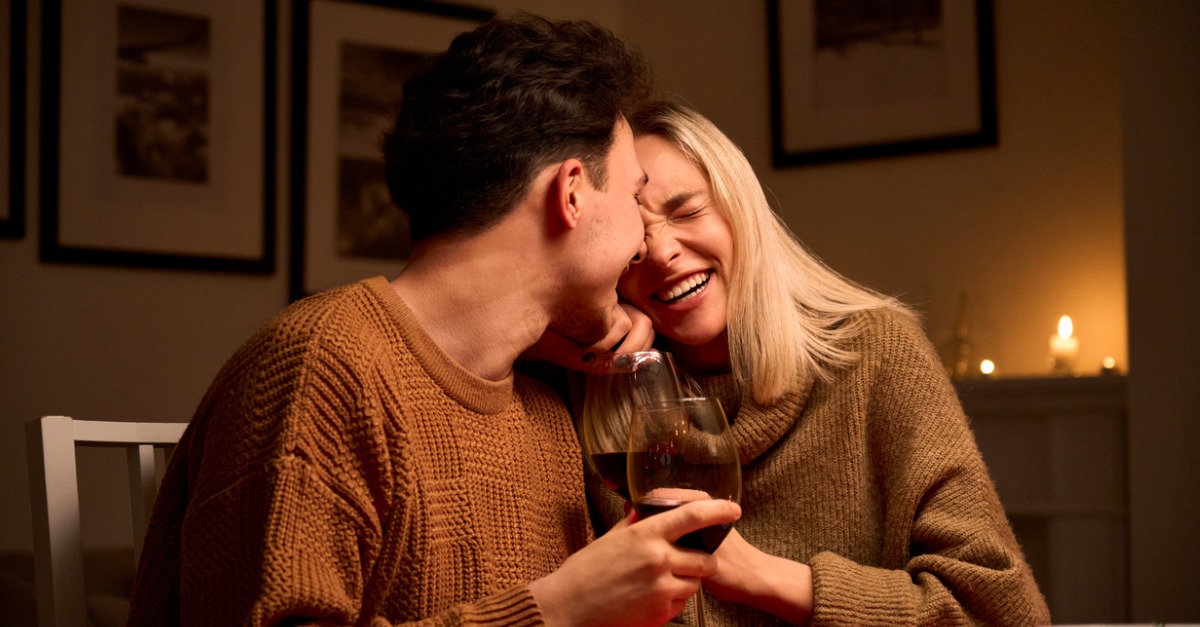 Sex Health Series: The Key to Great Sex? Great (and Healthy) Communication
"Though talking about sex can feel a little scary," pros at the American Sexual Health Association acknowledge, "it can also be incredibly sexy, even if you both have your clothes on." 
Healthy communication not only conveys accurate information but as Steven Benbow at Awkward Silence reminds us, it can also:
Give you a sense of growth and challenge

Spark ideas and motivation

Provide affirmation

Increase your attractiveness

Heal and repair arguments

And — perhaps most importantly —create connection.



When it comes to sex, good communication will also help you feel confident, safe, respected, and secure.  
Prepare Your Speech
Most sex-related topics aren't necessarily the kind you should address just as you're getting undressed. "Think about [subjects] ahead of time, and discuss them with a partner when you are not currently in a sexual mood," advises IWannaKnow: Sexual Health For Teens and Young Adults. It'll be far easier to talk about condoms, for example, well before one of you is ready to put one on.  
Categories to Consider Addressing up Front
Pleasures & Desires
You can't always get what you want, but talking about it may get you closer. Clear communication with yourself about what you like and want will make it much easier to convey your desires to your partner(s) when the time comes. Consider exploring on your own with safe sex toys for a boost in this department. 
STI Safety
Though you may be shy about sharing about sexually transmitted infections (STI) — both your own test results and how to protect against infection — STIs are far more common than you think. We shared some advice about breaking STI stigma because conversations around STIs can be one of the best methods of protection. 
Birth Control
"Having a conversation with your partner about birth control is a good way to learn of [their] interest in participating in the process, which can also be an opportunity to assess if [they are] a good choice as a sexual partner," remind the birth control contributors of Our Bodies Our Selves. If you're uneasy talking together about the prevention of parenthood, what might happen should you become parents? 
Boundaries & Consent
Similar to knowing what you want and desire, knowing where your firm limits are will help establish a healthy sexual relationship. First, be honest with yourself about your boundaries. Next, take the time to communicate about them with your partner (before anything happens).  For a quick and easy way to bow out at any time, you and your partner might consider establishing a safe word together. 
How To
Still feeling tongue-tied? The American Sexual Health Association has an abundance of tips that will help you start (and continue) a positive conversation about your passions. Don't forget that communication doesn't have to simply be about sex, either. Dirty talk can also heighten the experience and your connection. 
We at Covington Women's Health Specialists are dedicated to your entire well-being — sexual and otherwise. For more personalized advice and conversation, book an appointment with us online, or call 770-385-8954.
https://www.covingtonwomenshealth.com/wp-content/uploads/2021/09/sex-health-series-great-sex-communication.jpg
627
1200
Jessica Vue
/wp-content/themes/cwhs-enfold-child/images/logo.png
Jessica Vue
2021-10-04 15:07:04
2021-10-04 15:07:04
Sex Health Series: The Key to Great Sex? Great (and Healthy) Communication