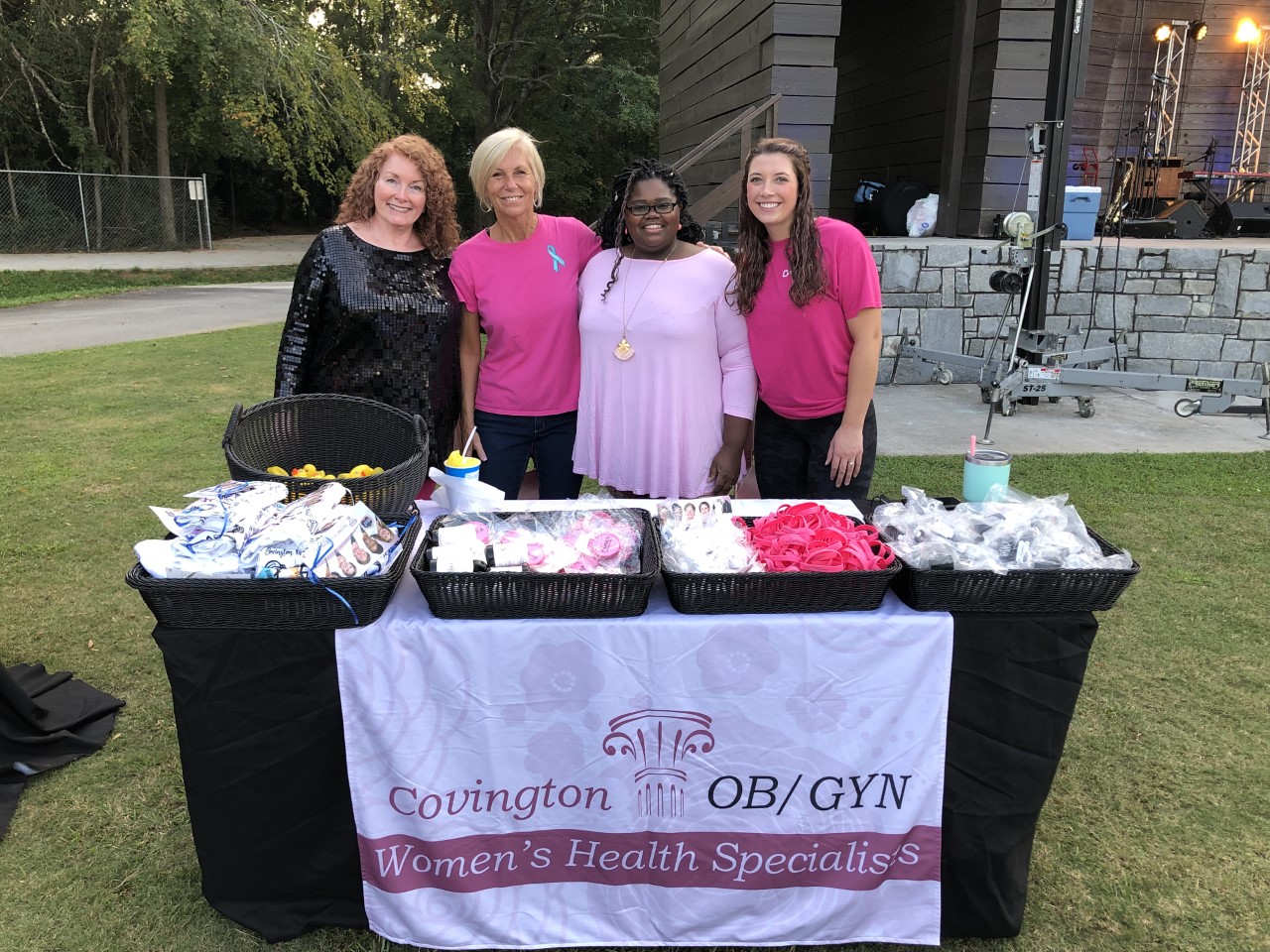 Covington Women's Health Specialists Sponsors and Speaks Out at Pink-Out Concert
On October 1, 2021, Covington Women's Health Specialists had the honor of sponsoring the Pink-Out Concert, a free performance for everyone to enjoy at Legion Field. The annual Pink-Out Concert is put on by the Community Arts Association in Newton County to encourage community support of Breast Cancer Awareness Month every October.
Ruby Velle & The Soulphonics had a terrific performance! After Ruby belted out a dozen tunes while dancing around the stage, she told us that she had a baby a few weeks ago! What a strong and talented woman!
Dr. Cathy Larrimore, Terri Terry (surgical assistant), Whitney Mitchell (medical secretary) and Bailey Stewart (medical assistant) had the opportunity to attend and see around 300 guests, including current patients. Our practice donated a Lightbox pink diamond necklace to the event's fundraising raffle that benefited the HOPE Boutique of the Women's Diagnostic Center.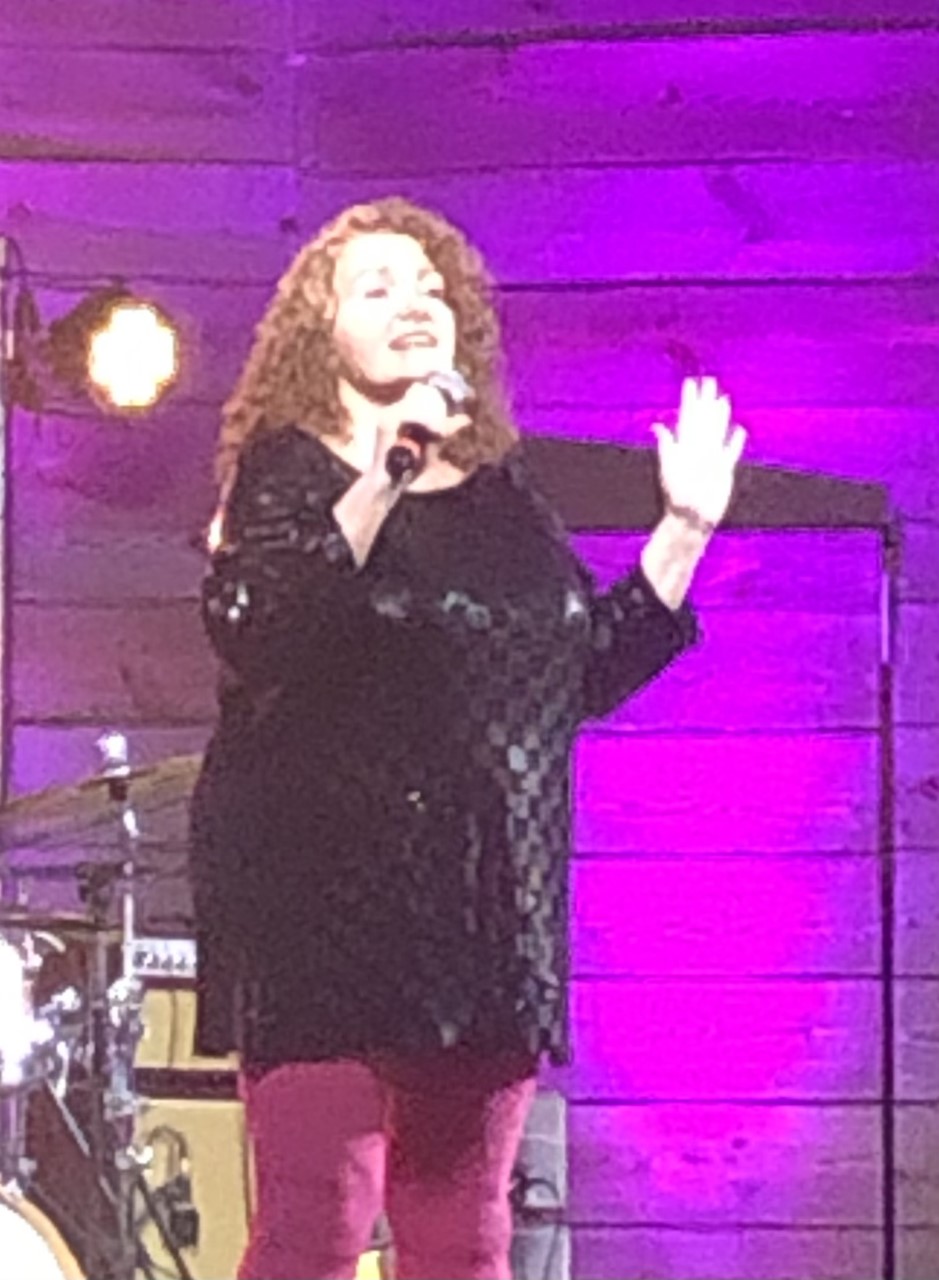 Dr. Larrimore had the opportunity to speak and discussed the importance of mammograms and pap smears for patients. Here are some highlights from Dr. Larrimore's words at the event:
Because it is a lifesaving tool, a screening mammogram is the ONLY test that a patient can schedule for themself without a doctor's order.

 

If you, a family member, or a friend is due for a mammogram or are over age 40 and have never had one, please spread the word about getting this important test!

Pap smears are still important!

 

Don't think that you don't need a Pap because that's what you read in a fashion magazine or heard on the news! 

Please come in for a screening GYN exam at our office or your own GYN, and discuss your personal GYN care 

with a women's health provider!

Bleeding after menopause is a cancer warning sign! After menopause, periods are abnormal! Please call your GYN if you have bleeding after menopause or if your periods "re-start."

EVEN if you have "had everything removed," you still need a GYN! Primary peritoneal cancer is a rare cancer that can occur in women,

(

even if their ovaries have been removed!) and in men. This rare cancer mimics ovarian cancer. So, EVERYBODY needs to know these vague symptoms:
Early feeling of fullness after eating, feeling bigger around the middle

Bloating and when severe, nausea and vomiting may result

Urgency of urination or changes in urinary habits

Changes in bowel habits

Unexplained back pain

Abdominal pain
If you think most of these symptoms are gastrointestinal rather than GYN in nature, you are right! In addition to calling your regular doctor or your GI for an appointment, please call your GYN, too! Months can be lost if you only focus on the GI tract.
Make an appointment with Covington Women's Health Specialists today.
https://www.covingtonwomenshealth.com/wp-content/uploads/2021/10/Cathy-Larrimore-MD-and-staff-Pink-Out-Concert-2021.jpg
960
1280
Jessica Vue
/wp-content/themes/cwhs-enfold-child/images/logo.png
Jessica Vue
2021-10-05 14:41:05
2021-10-05 15:04:04
Covington Women's Health Specialists Sponsors and Speaks Out at Pink-Out Concert