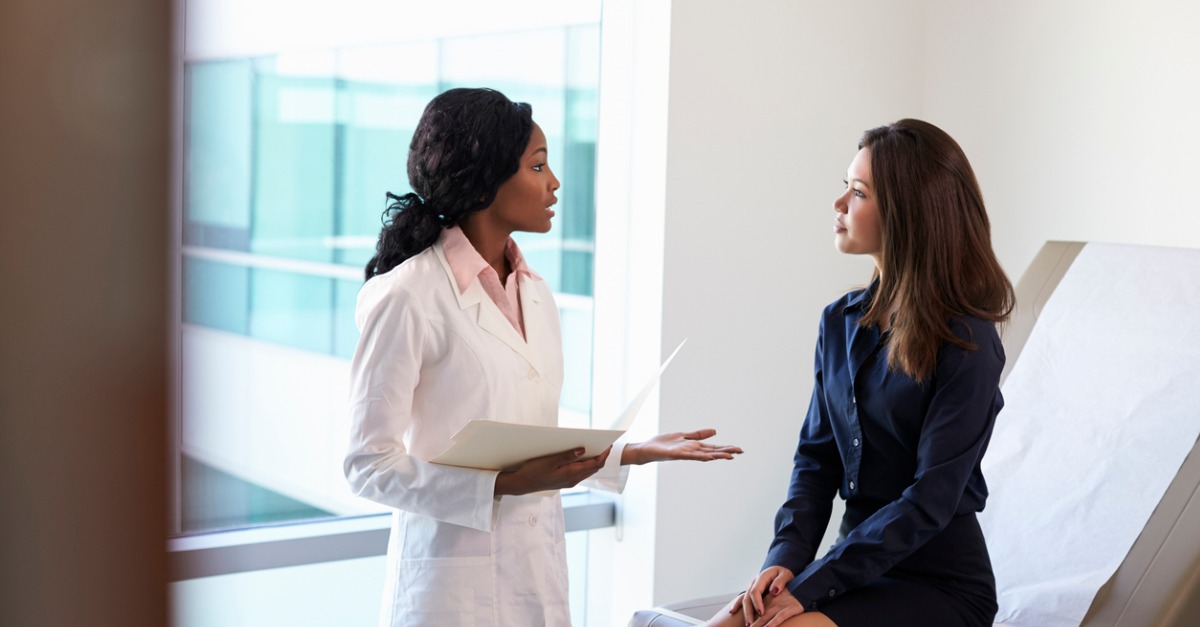 Overcoming Stigma Around STDs
Face it, their names are not pretty:
Chlamydia
Gonorrhea
Syphilis
Human papillomavirus
Human Immunodeficiency Virus
Herpes
Genital warts
Crabs
Trichomonas
Most are nearly impossible to spell, let alone say out loud. But complicated phonics aren't the only things holding people back when it comes to talking about sexually transmitted diseases (STDs). Even though STDs have been around since medieval times, and sex-positive campaigns flood our current culture, there's still a lot of stigma surrounding these conditions.
During April — which also happens to be STD Awareness Month — the experts at Covington Women's Health Specialists wanted to open up the conversation.
You're Not Alone (Even in Being Tempted to Lie)
First of all, you're not alone if you feel tempted to withhold the truth about an STD diagnosis. A September 2020 Huffington Post article broke down the reasons why people may hide their COVID-19 diagnosis, and the same motivations could be applied to an STD: it's emotional, many are misinformed, and there's shame and fear of judgment attached.
When it comes to STDs, this especially makes sense, as the general consensus seems to be that having an STD means you are "unsafe," "promiscuous," "dirty," or "unclean."
But the truth is very different.
True Statistics about STDs
In actuality, according to 2020 statistics from the CDC, one in five individuals in the United States has an STD, or STI (sexually transmitted infection — the infection which cases many, though not all, STDs).
"No one is immune to an STI . . . [they] are more common than most people realize and testing positive isn't indicative of one's character," insists sexologist and founder of SexELDucation, Emily Depasse, in a September 2020 article in TODAY Health.
Dr. Jen Gunter — an obstetrician and gynecologist practicing in California — agreed in a 2019 article for The New York Times: "Why should it be any more shameful to catch an infection from sex than it is from shaking hands, a kiss or being coughed upon?"
So, How Do You Deal?
Even if STIs are far more common than you might think, talking about them doesn't become magically easier. So, how can you help yourself, and those around you?
If you get an STI, get educated. Being armed with information can increase your confidence and diminish confusion or fear. The American Sexual Health Association has a checklist that runs through fast facts for each STI.
Consider a support group. As is the case with any other support group (cancer, pregnancy, diet, etc.), talking about your fears and feelings with others going through the same thing can be helpful.
Date people with the same diagnosis. If you're meeting new potential partners, it might feel awkward to bring up your diagnosis. Consider joining a match site specifically for people with STDs and STIs so that the conversation is already started for you.
Talk about it early. Hiding your own truth may breed further discomfort (and possibly spread the infection to your partner). If you are with a long-term partner and unexpectedly receive a diagnosis, bring it up as soon as possible. This will allow you to problem solve together. If you're newly dating, it's important to have the conversation during a time before sexual intimacy happens, but after you know this is someone you trust and are interested in seeing more. This 2018 CNN article has good advice about when, and how, to discuss it.
Why Breaking Stigma is Important
Stigma around STDs and STIs may keep you from getting tested, which  — first and foremost — could mean you don't get treated. Also, many STIs are asymptomatic or may take years to manifest in physical symptoms. This means you could unwittingly pass them to your partner(s). In order to break this cycle, we encourage you to use STD Awareness Month to inform and equip yourself.
At Covington Women's Health Specialists, we care about your entire well-being. Book an appointment with us online, or call 770-385-8954.
https://www.covingtonwomenshealth.com/wp-content/uploads/2021/04/female-doctor-meeting-with-patient-in-exam-room-picture-id629600002.jpg
627
1200
Meagan Maron
/wp-content/themes/cwhs-enfold-child/images/logo.png
Meagan Maron
2021-04-22 08:54:20
2021-04-22 08:54:20
Overcoming Stigma Around STDs