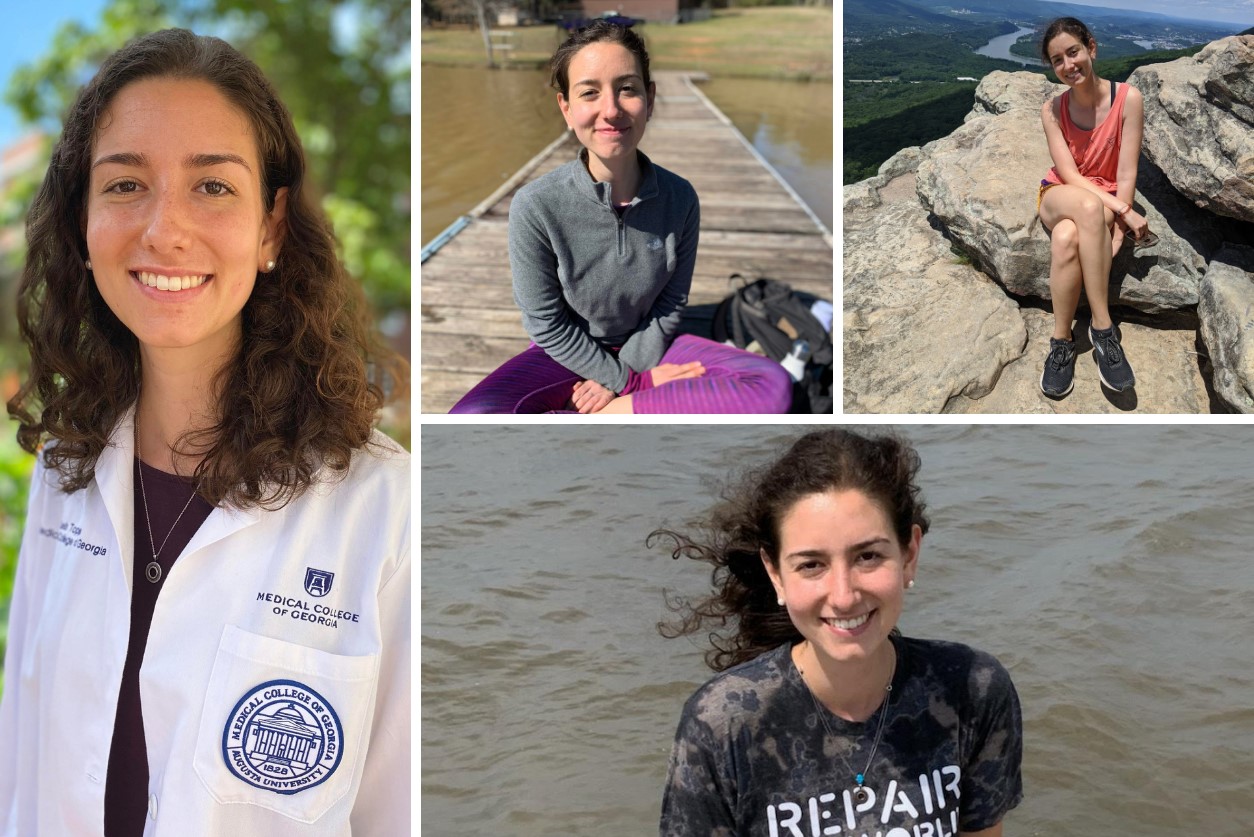 Covington Women's Health Specialists Student Spotlight: Leah Topper
Covington Women's Health is proud to offer a student program intended to give the next best and brightest training physicians a glimpse into what it's like working in women's health. We created the student spotlight blog series to highlight certain members in this program to give everyone an insight into this opportunity and the amazing people who participate.
Next up is Leah Topper, Medical Student Year 3 ("MS3") at the AU/UGA Medical Partnership. She's recently completed a four-week rotation with Covington Women's Health Specialists. Learn more about Leah by reading below!
What does your daily routine look like?
My routine is different every day! During my month at Covington Women's Health Specialists, I've spent time in a variety of OB/GYN settings. That includes in the clinic, in the labor and delivery unit, and in the operating room. In all of those places, my routine includes learning from and working with the doctors and midwives, studying for school exams, and normal life things like exercising, talking to my family, and cooking meals.
What's one thing that has surprised you about being at Covington Women's Health Specialists?
This is my first rotation of medical school, so every day holds new and surprising experiences, plus opportunities to learn! One thing I have really appreciated is how friendly and kind everyone has been to me – the doctors, midwives, nurses, medical assistants, office staff, scrub techs, the list goes on. But I'm especially thankful for the patients, for whom I am grateful for their flexibility, patience, and willingness to help me learn and practice new skills.
Is there a specific patient or work experience that left a lasting impact on you? If so, explain how and why.
I feel so grateful and thankful for the opportunities I had by helping deliver babies while in the labor and delivery unit. These have been truly such incredible, amazing, and humbling experiences. Thank you to all of the mothers who let me be a part of such a significant moment of their lives.
What are your favorite past-times?
I enjoy exercising, hiking, trying new recipes and restaurants, doing jigsaw puzzles, and reading.
If you have any more questions about Covington Women's Health and our student program, reach out to our women's health experts by clicking here or giving us a call at 770-385-8954.
https://www.covingtonwomenshealth.com/wp-content/uploads/2020/09/leah-topper-student-spotlight-blog-photo.jpg
837
1254
lizzi
/wp-content/themes/cwhs-enfold-child/images/logo.png
lizzi
2020-09-17 16:09:13
2021-06-16 14:58:36
Covington Women's Health Specialists Student Spotlight: Leah Topper