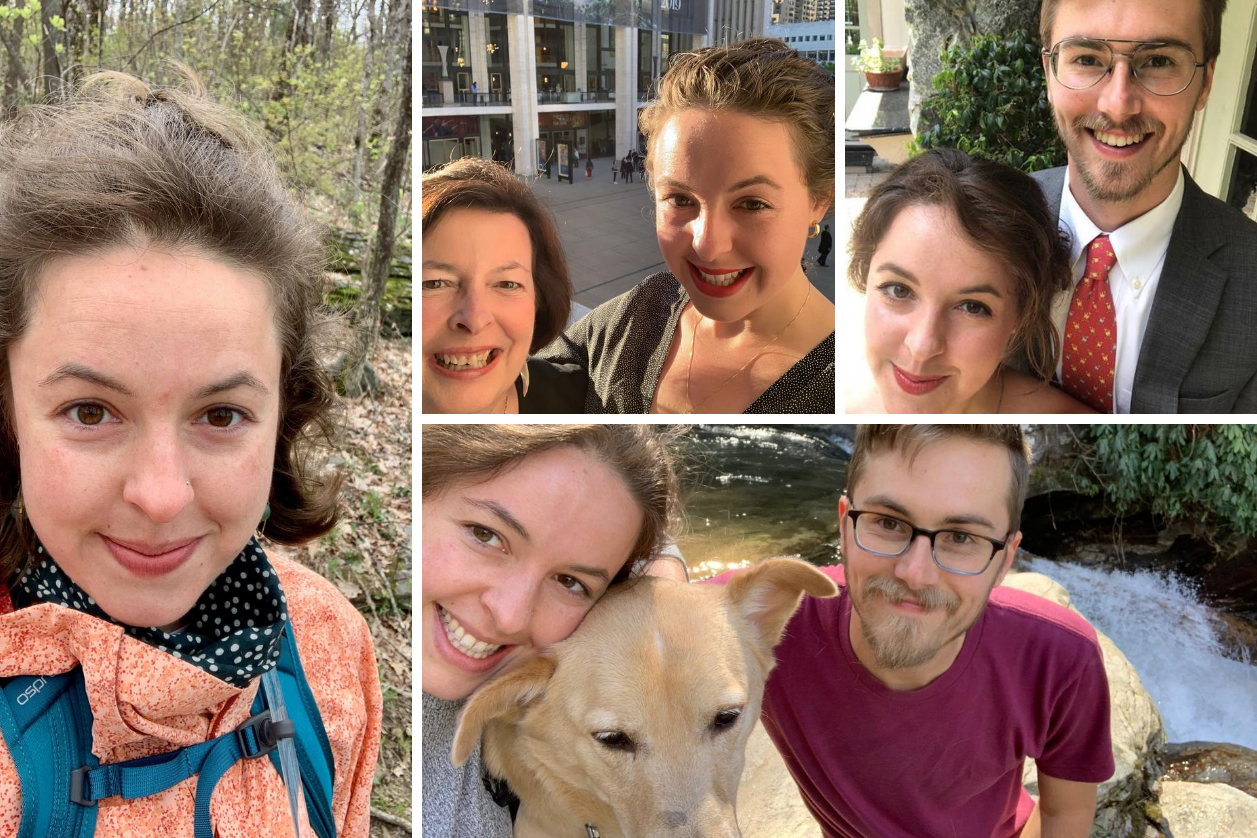 Covington Women's Health Specialists Student Spotlight: Cat Palmer
Covington Women's Health is proud to offer a student program intended to give the next best and brightest training physicians a glimpse into what it's like working in women's health. We created the student spotlight blog series to highlight certain members in this program to give everyone an insight into this opportunity and the amazing people who participate. 
First up is Cat Palmer, BSN-RN, IBCLC. She's been working with Covington Women's Health as a student nurse-midwife since January 2020. Learn more about Cat by reading below! 
Why did you choose to work in the field of obstetric/gynecologic medicine? 
I have always been passionate about women's health. I believe that when women are supported to create the families they want in the way they want, women can be empowered to create the communities and the world that they want to live in. Reproductive justice gives people control over their own lives and their bodies. We can help create healthier, happier future generations. As a doula and lactation consultant, I was already familiar with approaching health from a holistic, person-centered approach, and so midwifery was the natural next step for me!
What are the key challenges of this field of medicine?
There's never enough time! If I could spend two hours with each of my patients at each visit, I would. 
What are some unique and/or special skills you have as a student at Covington Women's Health Specialists?
Everything I've learned, I've learned from Denise! She is an incredible preceptor and has made the concepts I learned in the classroom really make sense. 
What's the most rewarding part of your clinical work?
I love it when people get curious about their own health and healthcare and start taking more ownership of the process. I love hearing patients' questions and love when patients advocate for themselves to be cared for in a certain way. 
What does your daily routine look like?
On workdays I typically get up around 6 am, have a (strong!) cup of coffee, and then listen to the news as I drive to work. On non-clinical days, I wake up early, go for a run or do some yoga, then spend most of my day doing homework and bothering my two cats. I always make sure to save time at the end of the day to make a nice dinner- spending an hour in the kitchen at the end of the day is my favorite way to unwind. 
What's one thing that has surprised you about being at Covington Women's Health Specialists?
I love when I hear people say they are going to birth their baby in the same hospital that they were born in! 
Is there a specific patient or work experience that left a lasting impact on you? If so, explain how and why.
I will always cherish the memory of the first birth I attended as a doula. My client was young, and at first, I couldn't tell if she actually wanted me to be there. After her birth, she told me that having my support meant the world to her, she had learned so much, and that she couldn't have done it without me. It was an honor to watch her blossom into a mother, and I was so grateful that she trusted me to be with her on that journey.
Do you have any advice for people hoping to work in your field? 
Learn how to rest and take care of yourself. This work is so special, but it can be hard and requires a lot of your energy. Keep healthy boundaries and make time for yourself! 
Tell us about your family! 
My parents were reporters, so I grew up learning to ask lots of questions! I am so grateful for the curiosity they instilled in me and feel like it makes me a better clinician. They live outside of Boston, and we get to see them every few months. I live in Atlanta with my husband and two cats, and we see my aunts, who also live here, often. His family lives in Houston, and we make a point to see them frequently as well. My husband is the oldest of four siblings, which is a lot of fun for me because I grew up as an only child. I consider my friends to be family as well and spend a lot of time traveling to North Carolina, New York, Chicago, and California to visit them. 
What are your favorite past-times? 
I love to hike! I've been tackling bits and pieces of the Appalachian Trail over the past few years, and escape to North Georgia whenever I can to do another section. I also love to do yoga, read, and cook and bake for my loved ones. 
If you have any more questions about Covington Women's Health and our student program, reach out to our women's health experts by clicking here or giving us a call at 770-385-8954. 
https://www.covingtonwomenshealth.com/wp-content/uploads/2020/08/catpalmerstudentspotlight.png
838
1257
lizzi
/wp-content/themes/cwhs-enfold-child/images/logo.png
lizzi
2020-08-14 12:01:49
2021-06-16 14:59:39
Covington Women's Health Specialists Student Spotlight: Cat Palmer