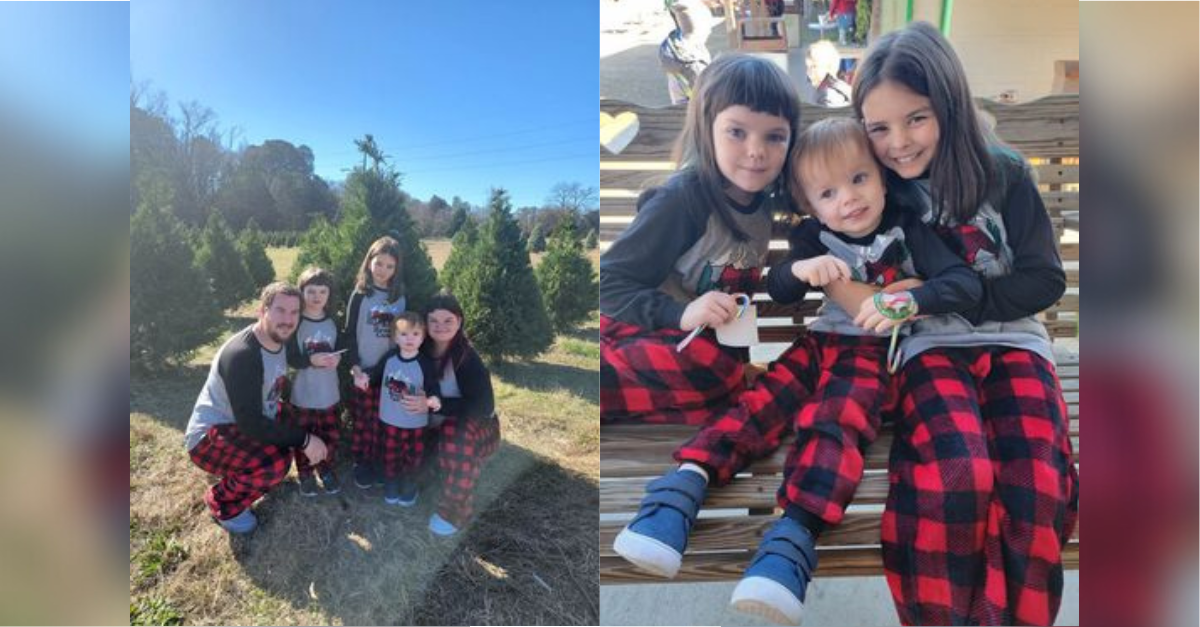 Time After Time: A Patient's Experiencing Delivering All Three Children with Covington Women's Health Specialists
Katie Lynn Wade has watched Covington Women's Health Specialists grow for many years. Over these years, her relationship with Dr. Cathy Larrimore has also grown and become deeper.
"She was there for me when I requested her during all three of my pregnancies," Katie said. "I love this office and Dr. Larrimore holds a very special place in our hearts."

First Rodeo
When Katie was pregnant for the first time, she was 16 years old and terrified. She knew her young age would create additional challenges, but she was ready to face them head-on.
Unfortunately, she needed a new OBGYN, as her current provider was not a good personality fit. Thankfully, she found Covington Women's Health Specialists and hasn't looked back since.
She developed a strong relationship with Dr. Larrimore and nurse practitioner Kerry Dewberry through this first pregnancy, including several bumps in the road. Namely, during her third trimester, the baby was found to be breech, meaning Katie would require a scheduled C-section.
She was extremely nervous, but Dr. Larrimore and Kerry were there to help her through."Both of these amazing ladies calmed me down and assured me that we would both be just fine," Katie said. "Two days after my 17th birthday, I went in for my C-section with Dr. Larrimore."
That day, Katie had a beautiful and healthy baby girl, Adrian.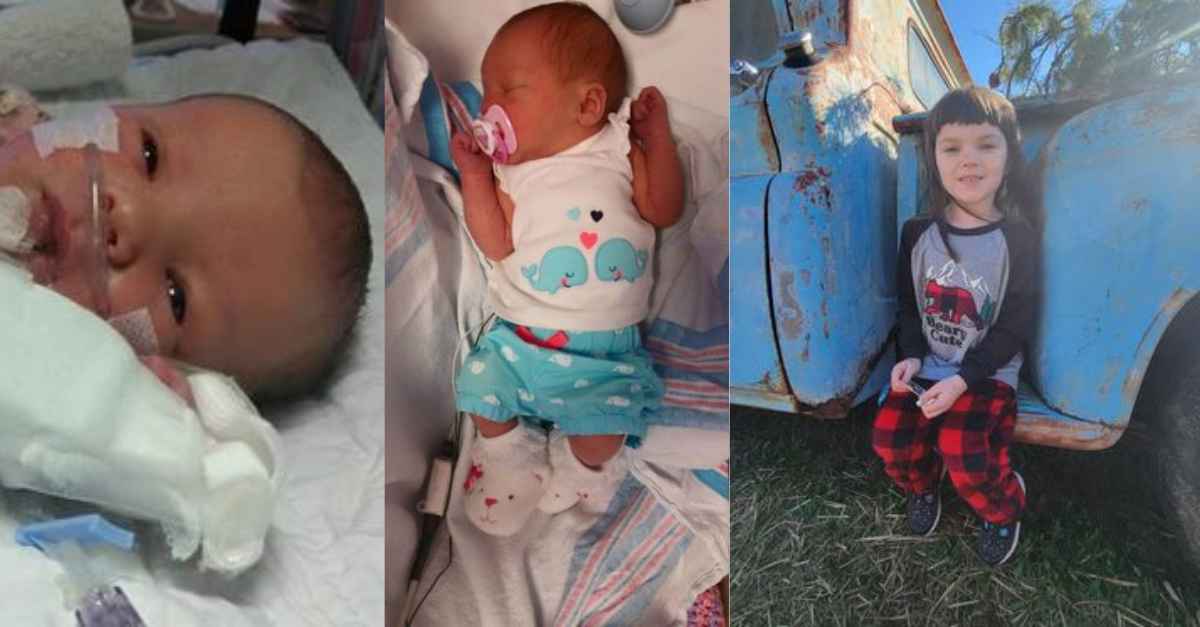 Second Time Around
Three years later, Katie was pregnant again at 19 years old. With her second pregnancy, she knew Dr. Larrimore and Kerry Dewberry were the right team for her. Katie was grateful that her favorite doctor and nurse practitioner took the time to see her, even as the practice continued to grow. Their goal was to do a vaginal birth after a cesarean (VBAC).
After 24 hours of labor, Katie's dilation didn't progress. For the last 12 hours, she had consistent 2 to 4-minute contractions.
Dr. Larrimore came in to check on Katie and walked her through some options. Katie could try to go home and progress the labor. However, Dr. Larrimore could see her exhaustion. She told Katie that having a C-section would also be okay. Dr. Larrimore emphasized that the most important thing was having a healthy mom and baby. Either way, she respected Katie's choice.
Katie decided to go with the C-section. She no longer had the energy and didn't want to risk any possible complications. Within an hour, Dr. Larrimore had Katie in surgery and brought her second baby girl, Aria, into the world.
Unfortunately, the baby had trouble breathing. Katie saw her for a second before they rushed her to the NICU. She was terrified and unsure about what this complication meant.
Dr. Larrimore was there to put Katie at ease while they waited. Soon after, Dr. Larrimore was able to report that the baby was "stable and beautiful" but did require a few more days in the NICU. Dr. Larrimore continued to check in on Katie and her family every day.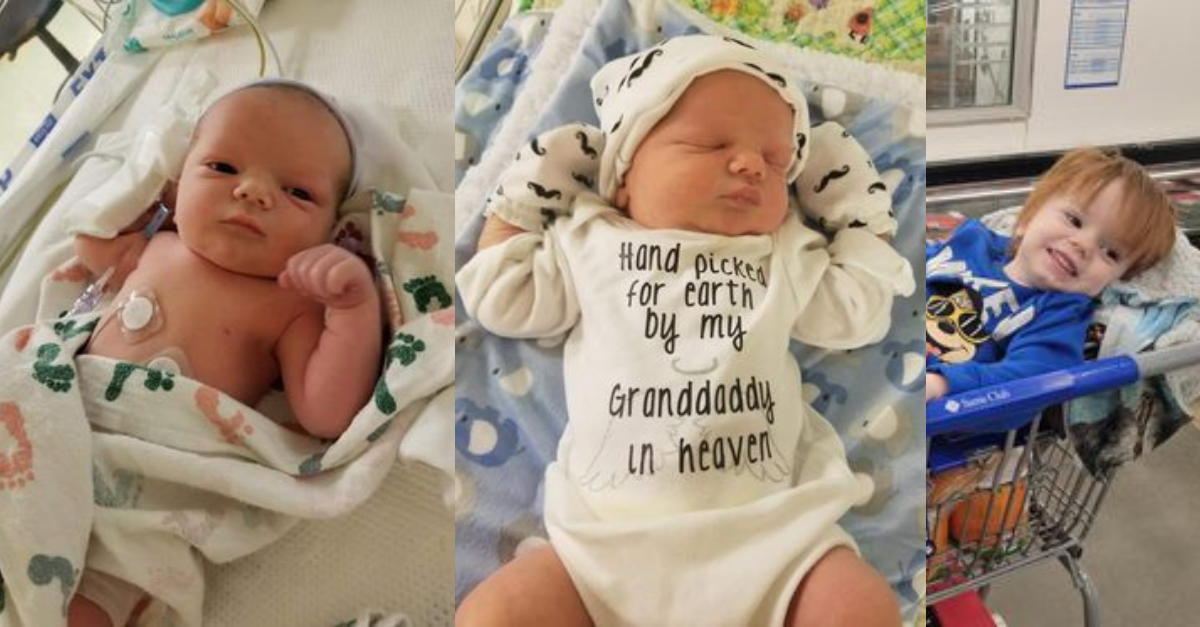 Third Time's the Charm
Four years later, Katie found herself considering a tubal ligation procedure, more commonly known as "getting your tubes tied." Unsure of her next steps, she put this plan on pause and relied on her IUD to give her more time to think through family planning options.
Months after that decision, she had a positive pregnancy test. Katie was incredibly nervous, knowing the complications of a pregnancy with an IUD. This pregnancy was a very different experience for her.
After three weeks of ultrasounds and visits, they were able to find the baby. Katie was on medication and saw a high-risk specialist, in addition to her usual team at Covington Women's Health Specialists.
In the months leading up to this third birth, Katie shared with Dr. Larrimore and the team that she was sure of three things: 1) that a VBAC wouldn't be possible 2) this would be her last pregnancy 3) that she wanted a tubal ligation done afterward.
Dr. Larrimore agreed and they scheduled a date for her c-section and tubal ligation.
However, Katie's "spunky little boy" had other plans. Two weeks before her scheduled c-section, Katie felt immense stomach pain after a routine ultrasound with her high-risk doctor. They looked her over and said everything appeared fine.
As soon as she got to the car, Katie started getting sick. She called Covington Women's Health Specialists and was instructed to go home, hydrate, put her feet up, try to rest and see if the pain would subside.
When Katie woke up from her nap, she was in more pain. Her family suggested she eat something, which made her immediately sick for over an hour. While her husband took care of her, Katie's mom called Covington Women's Health Specialists.
When they asked her to come into the practice, Katie assumed that it would be for nausea medication and fluids. To Katie's surprise, the anesthesiologist came in to discuss a C-section that night.
"My C-section is in two weeks, and I am supposed to have Dr. Larrimore," Katie explained, freaked out. "I've signed for a tubal ligation."
Katie suspected that the chance of Dr. Larrimore being the doctor on call that night was slim to none. Everything was happening so fast. What Katie didn't know was that she was in active labor and that Dr. Larrimore would walk in moments later.
"To see her and know she was there to see me through this last delivery and last journey of childbearing," Katie reminisced. "It meant more than she will ever know."
Within an hour, Katie was prepped and in the operating room. Dr. Jessie Bender assisted Dr. Larrimore. Together, they brought Katie's baby boy, Anderson, into the world.
"Dr. Larrimore gave me the grace that not many doctors would have given me when I was 16 and pregnant," Katie says. "She never once made me feel bad, second guess myself, or regret any of my decisions through these years. She always treated me with so much respect and dignity, even as a child in her office. She spoke to me like she does all the moms she would with. I am so very thankful for her being with me through the whole process. And for this amazing practice as a whole. There are so many amazing women here. Adrian (11), Aria (8), Anderson (3), and I all thank you for your amazing practice, my smooth pregnancies, and safe deliveries."
Are you an expecting mother looking for family-like OB/GYN care? We're happy to help. To learn more about the Covington Women's Health Specialists experience, please call 770-385-8954 to speak to our team, or request an appointment online.
https://www.covingtonwomenshealth.com/wp-content/uploads/2023/07/Katie-Lynn-Wade.png
627
1200
Aakiem Philippe
/wp-content/themes/cwhs-enfold-child/images/logo.png
Aakiem Philippe
2023-07-11 10:55:06
2023-07-12 13:27:55
Time After Time: A Patient's Experiencing Delivering All Three Children with Covington Women's Health Specialists