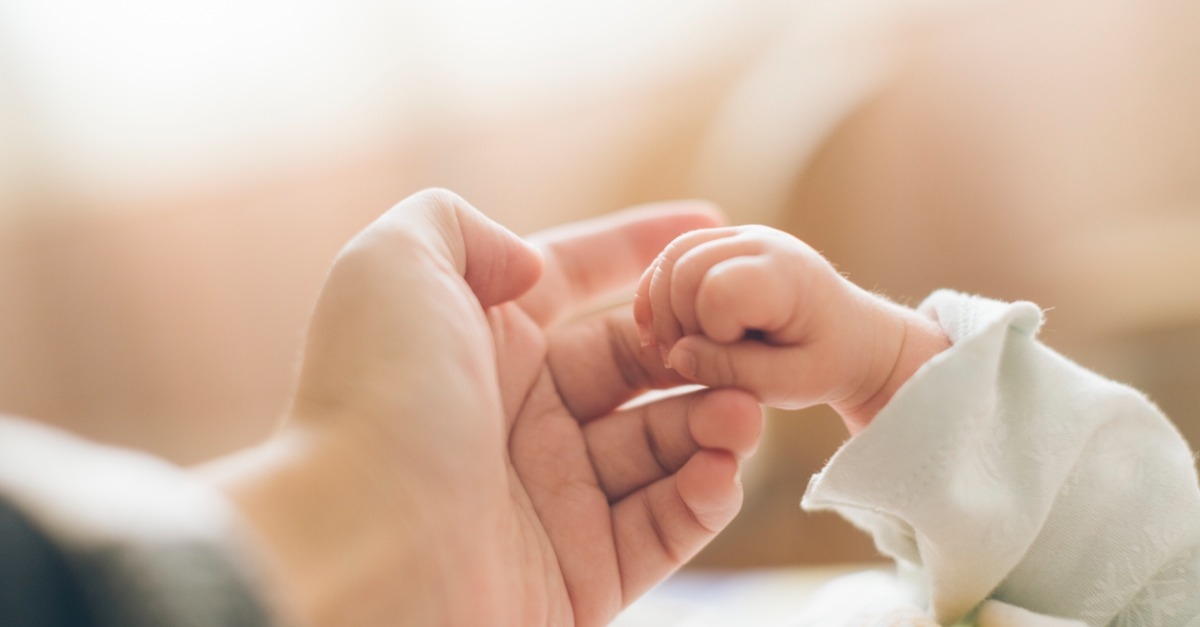 What to Do If Your Baby is Diagnosed with Special Needs
Finding out that your baby will have special needs can be overwhelming. Some conditions, such as spina bifida and chromosomal disorders, may be diagnosed during pregnancy. Others may not become apparent until after the baby is born. No matter when you find out that you have a special needs baby, it can be helpful to have a starting point for further steps. Here are several things you can do as you process this news.
Acknowledge Your Feelings
"There will be an initial shock at the news that your child will have special needs," Dr. Cathy Larrimore, who has had a child with special needs, acknowledges. "You and your partner may also experience emotions like disappointment, fear, and sadness."
It's normal to mourn the life you had envisioned for yourself and your child, and you may find comfort in processing these emotions through activities like journaling, talking to others, and joining support groups for parents of children with special needs.
Gather Information
Once you're ready, learning as much as you can about your child's condition will help you prepare and plan for the future. Keep in mind that while the internet is a valuable resource, there's also a fair amount of misinformation online. You'll therefore want to stick with credible resources when doing your research.
The American Academy of Pediatrics is a reputable source for basic information, but you may also find more specific guidance through the national organization for your child's condition, or societies that promote education and activism for disabilities. The National Down Syndrome Society and the Arc are excellent resources, for example, and your OB-GYN or family doctor can provide personalized references for you and your family.
In addition to web-based support, you might also begin to research specialists in your area who work with children who have the same difference as your child. If your child is diagnosed during your pregnancy, you also may be referred to prenatal specialists for further testing or monitoring.
Pursue Early Intervention
Through the Individuals with Disabilities Education Act (IDEA), children with developmental disabilities qualify for early intervention, which includes a free public education tailored to their needs.
While certain disabilities, including cerebral palsy and Down syndrome, automatically qualify, others may require an evaluation from a professional. Children who qualify for assistance will receive an Individualized Family Service Plan (IFSP), which is created through collaboration between parents, teachers, therapists, and psychologists. They'll also receive an Individualized Education Program (IEP), which provides a roadmap for the child's learning goals, including modifications and services. IEPs also includes quarterly progress reports and annual reviews.
In the state of Georgia, families can get involved with Babies Can't Wait, an early intervention program that offers a variety of coordinated services for infants and toddlers with special needs, from birth to three years of age. If your pediatrician identifies a need, they can refer your child for enrollment.
Early intervention offers a wide range of medical and therapeutic services, as well as social services such as support groups and counseling. While these resources will be invaluable, you can also continue to consult with appropriate specialists of your choice as your child grows and develops.
Establish Legal Safeguards
All parents should consider life insurance to ensure their child is financially secure under any circumstances. Parents of special needs children may also consider developing a special needs trust, which prevents inherited money from disqualifying special needs individuals from benefits such as Medicaid and Supplemental Security Income. While most children won't qualify for these benefits until the age of 18, it's never too early to put legal safeguards in place.
All of the providers at Covington Women's Health Specialists are mothers. Many of us have faced such challenges. We know that pregnancy can be both a joyous time, as well as an uncertain experience that comes with many questions. Our providers are here to support you through your entire prenatal journey. Request an appointment online or by calling 770-385-8954.
https://www.covingtonwomenshealth.com/wp-content/uploads/2023/03/cwhs-blog-1.jpg
627
1200
Aakiem Philippe
/wp-content/themes/cwhs-enfold-child/images/logo.png
Aakiem Philippe
2023-03-10 13:17:32
2023-03-13 09:41:24
What to Do If Your Baby is Diagnosed with Special Needs