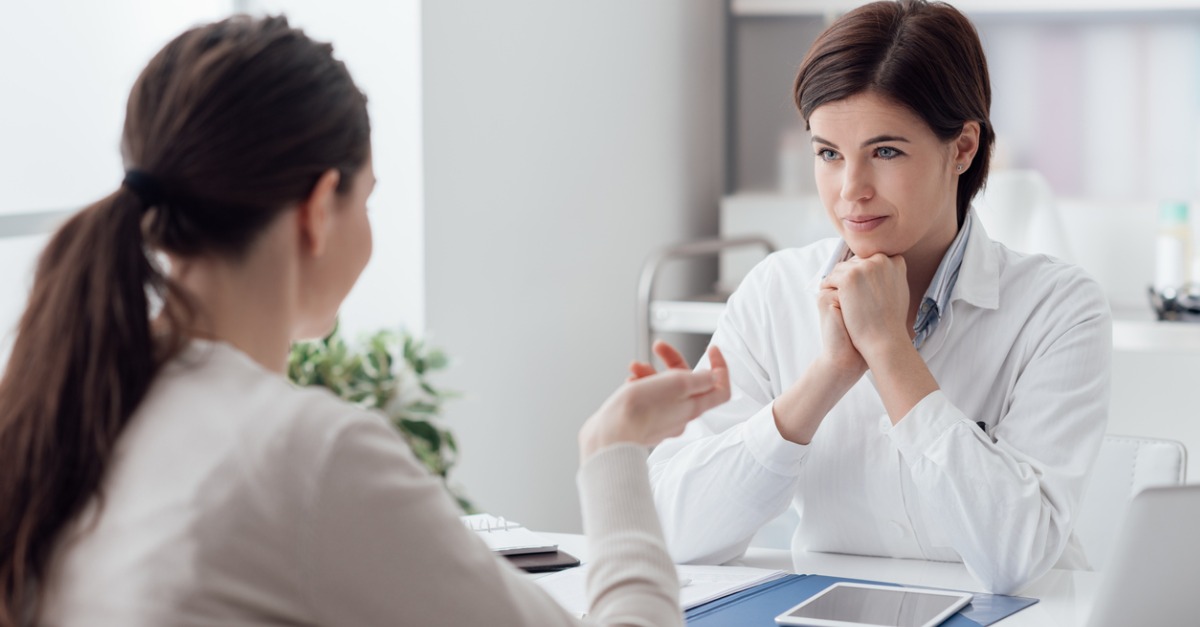 The Importance of Your Annual OBGYN Exam
It's easy to keep up appointments for things you're looking forward to. Your annual OBGYN visit, however, may not be on the top of that list. Especially when it sometimes seems there's conflicting advice out there on whether or not you need one.
National Women's Checkup Day — created by the U.S. Department of Health and Human Services to remind women to take care of themselves by scheduling appointments with their health care providers — is today, May 11th!  The experts at Covington Women's Health Specialists want to use this opportunity to highlight the benefits of an annual OBGYN exam, regardless of your current health status or symptoms.
Screening Time
Over the last several years, guidelines around HPV and Pap screenings — two tests which can help detect early signs of cervical cancer — have evolved. This can make it hard to know whether, or how often, you should be getting one. 
In 2020, the American Cancer Society provided their most recent guidelines for these screenings. In general, they recommend that patients 25 and older have cotests (combined HPV and Pap tests) every five years, or HPV screenings every five, and Pap screenings every three.  (This is slightly different than what the US Preventive Services Task Force recommended in 2018, and what the ACS recommended in 2012, as broken down by the National Cancer Institute.) 
Guidelines are suggestions made by experts of national organizations and concern the general public, BUT you are the ultimate expert about you!  To help you determine how the guidelines apply to YOU, consider a few facts:
Even if your Pap and HPV are normal, if you skip your Pap for three years, the chance that cervical cancer will go undetected is 1 in 300. This means that for every 300 women with a normal Pap and negative HPV, 299 will be OK if they wait three years for thier Pap, but one will develop cervical cancer. If this is too great a risk for you, then please have yearly Pap smears.  

While the experts say that most women over the age of 65 no longer need a Pap smear, please be aware that about 20% of new cervical cancers are found in women age 65 and older. That's 1 in 5 new cervical cancers being found in women who are considered "too old" for annual Pap smears!  If you are living an active life at age 65 and older, ending your annual Pap smear may not be right for YOU!

The average age when cervical cancer is diagnosed is 50. 

Human papilloma virus (HPV) only causes 80% of cervical cancers. This means that even if your HPV is negative, cervical cancer can occur.  
Benefits of an Annual Exam
While Pap smears or cervical screenings are vital for monitoring your cervical cancer risk, there are several other reasons to visit your gynecologist — whether it's time for a cervical screening or not.  Even if you aren't due for a cervical screening, don't have any new symptoms or concerns, and aren't considering pregnancy, there are a lot of benefits to meeting with your gynecologist on a yearly basis.
Your gynecologist is a professional who cares about your long-term health and personal goals. Visiting annually ensures you are both continually engaged in the conversation about your body, lifestyle or habit changes, and anything else that may be impacting your sexual and reproductive health. It's also a good opportunity to look ahead to physical changes that may be in your future. 
An annual exam will allow you and your health specialist to:
Establish a baseline for what is normal for your body, and make comparisons against it

Identify changes or problems that may not be detected in a screening

Discuss any shifts in vaginal discharge

Monitor your monthly menstrual cycle

Answer questions and uncover issues around your sexual health and contraception

Identify challenges with incontinence 

Converse about the impact that stress, emotional issues, or lack of sleep may be having on your health
The appointment also serves as a great time to receive a clinical breast exam — even if you're conducting self-exams monthly on your own — and also teach you about ovarian and peritoneal cancer symptoms that are important to help you recognize in case you develop these diseases. 
Though it's understandable that an annual gynecological exam can sometimes be uncomfortable or potentially embarrassing, making one part of your regular health routine will help reduce this discomfort. And because of the atmosphere of reassurance and proactivity they can create, you may even come to look forward to these conversations with your OGBYN.
The experts at Covington Women's Health Specialists care about seeing you consistently. To make an appointment, contact us or give us a call at 770-385-8954.
https://www.covingtonwomenshealth.com/wp-content/uploads/2021/05/medical-consultation-picture-id909906140.jpg
627
1200
Meagan Maron
/wp-content/themes/cwhs-enfold-child/images/logo.png
Meagan Maron
2021-05-10 11:05:05
2021-06-16 14:53:01
The Importance of Your Annual OBGYN Exam