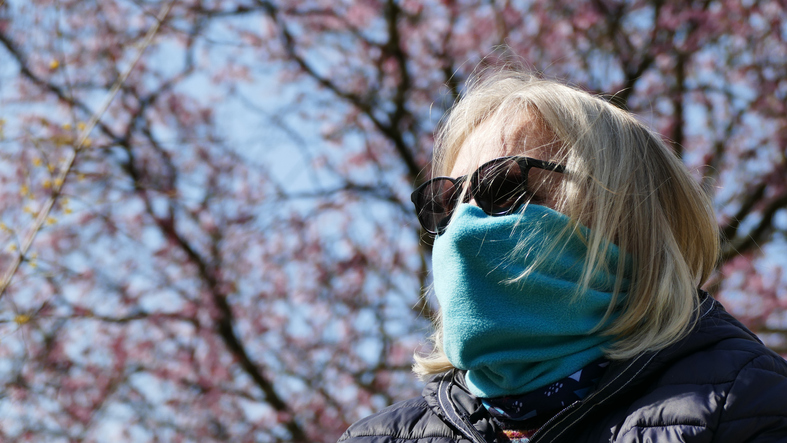 Due to the current public health emergency surrounding COVID-19, we want to keep you ​updated on our processes ​for your visit to our offices.​ We are actively monitoring the overall COVID-19 status in the community ​and following all ​CDC and DPH guidelines. As needed, we will adjust our in-office visit policies to protect the health and safety of our patients and employees​.​ Our safety enhancements include:
​We are taking the temperature of everyone before entry.​ ​ Anyone with a fever ​will not be allowed inside.
Any person entering our office is required to wear a face-covering​ and keep it on for the duration of your appointment. Click here to learn more about the CDC's recommendations for cloth face covers. For patients who do not have a mask when they arrive to our office, you can buy a ZShield Wrap Mask for 30 dollars or can rent one for five. The ZShield Wrap allows workers to breathe easily and clearly communicate while protecting themselves and customers. ZShield Wrap creates an effective barrier between the user's face and the faces of customers or students during any interaction that requires close contact.
Patients are NOT allowed to bring children with them to their appointments due to restrictions in place during COVID-19. You must find childcare before coming in for your scheduled appointment. While we love seeing children in our office, we are unable to make any expectations. The only children allowed in the office are the ones with scheduled appointments.
​P​regnant patients may bring one support person when an ultrasound is done if the person is the patient's translator, or if the patient needs physical support due to a disability.​ We understand the variety of needs for a support person at your visit. Please reach out to our office if you want to request an additional reason for a support companion at your upcoming visit. We encourage patients to utilize videoconferencing on their personal devices or have their support person on speakerphone for the duration of the appointment.
Wash your hands after touching surfaces that may be frequently touched by other people, such as door handles, tables, etc.  You also need to wash your hands before touching your eyes, nose, or mouth. Watch this video on proper handwashing tips and check out the infographic below.
We will continue to implement televisits as a scheduling option for certain healthcare needs that can be provided over the phone without an in-person visit. Learn more about this service here.
​These ​processes protect the health of our patients, employees, and the community.​ Thank you for your patience and understanding. We appreciate your cooperation as we strive to accommodate your needs and keep everyone healthy.​
https://www.covingtonwomenshealth.com/wp-content/uploads/2020/04/iStock-1214924418.jpg
443
787
lizzi
/wp-content/themes/cwhs-enfold-child/images/logo.png
lizzi
2020-08-27 15:06:28
2021-06-16 14:58:54
Covington Women's Health Specialists' COVID-19 In-Office Visits Procedures