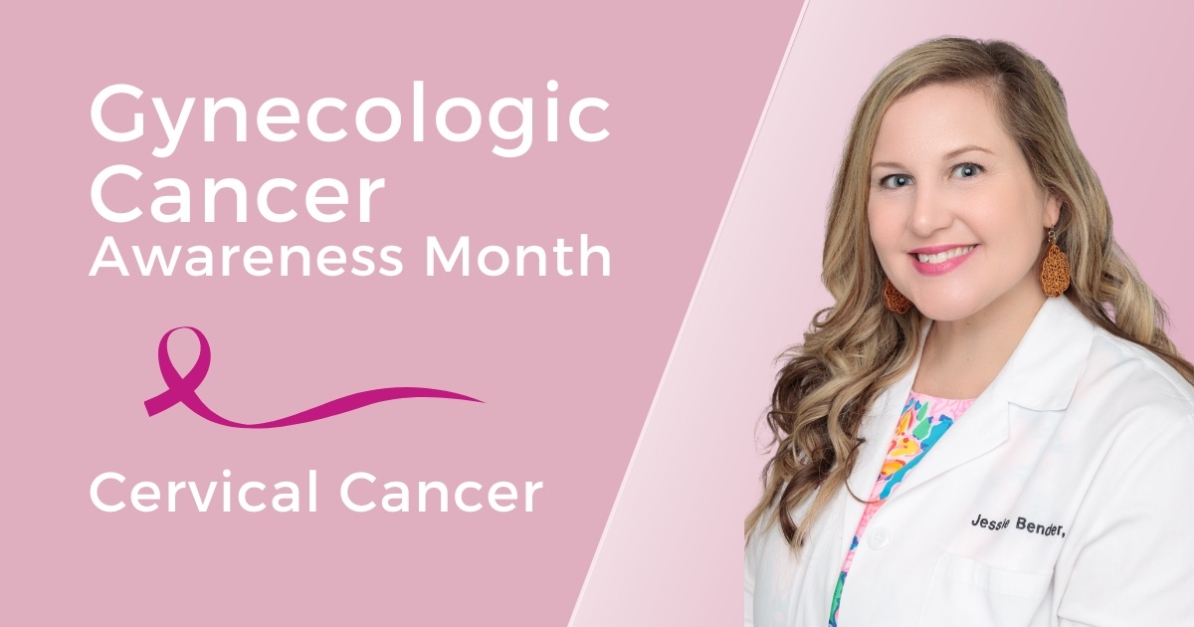 Dr. Jessie Bender's Thoughts on Gynecologic Cancer Awareness Month
Cervical cancer was once one of the most common causes of cancer death for American women. But over the last 30 years, the cervical cancer death rate has gone down by more than 50% because of the Pap test. This screening procedure can find changes in the cervix before cancer develops. Cervical cancer is one of the most preventable cancers today! Yet many women do not have this testing done.
Unfortunately, news reports concerning recent changes in Pap test guidelines have been confusing. Some women think that the Pap test is no longer necessary. Many doctors make the Pap test a requirement for prescribing birth control, therefore many women stop going in for their tests after they have had tubal sterilization or no longer need birth control. Many women do not realize that the risk of developing cervical cancer is still present as they age. The Pap test is still necessary for some women, and it saves lives!
There is a connection between the human papillomavirus (HPV) and cervical cancer. If you have HPV, it's even more important to get regular Pap tests. Vaccines are available that prevent HPV infection and cancer caused by HPV.
The American Congress of Obstetricians and Gynecologists recommends that all women have an annual visit with a healthcare provider capable of performing a pelvic examination if needed. The annual Women's Wellness visit is a health assessment.
Cervical Cancer is preventable. Your ANNUAL GYN visit is important. We offer Women's Wellness visits, with Pap tests and HPV testing if needed. We offer counseling regarding the HPV vaccine and the administration of the HPV vaccine if indicated.
https://www.covingtonwomenshealth.com/wp-content/uploads/2023/09/Cervical-Cancer-Awareness-1.jpeg
630
1200
lizzi
/wp-content/themes/cwhs-enfold-child/images/logo.png
lizzi
2019-09-09 17:09:00
2023-09-01 09:33:30
Dr. Jessie Bender's Thoughts on Gynecologic Cancer Awareness Month