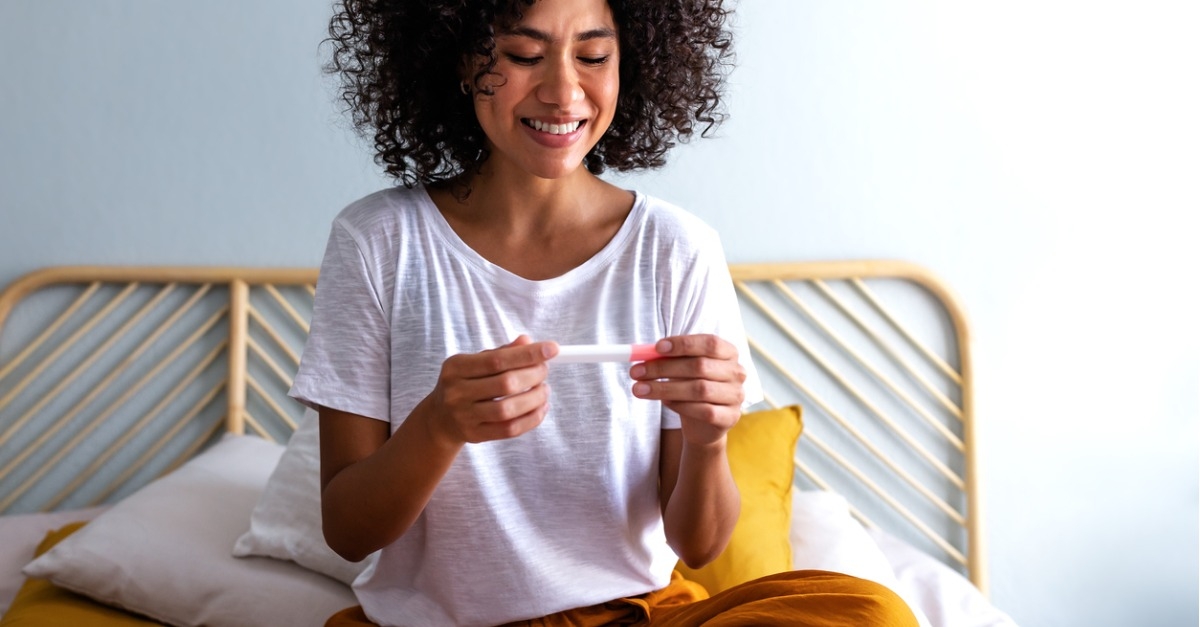 Midwifery Musings: What to Expect at Your Pregnancy Confirmation Appointment
It has been awhile since we have shared with you a look behind the scenes here at Covington Women's Health Specialists. Last time, Jennifer Walker, CNM explained what a catheter cervical ripening balloon is when she was a nurse-midwife graduate student in her clinical rotation at the practice. Since that blog, Jennifer has graduated and is a new Certified Nurse-Midwife (CNM) at Covington Women's Health Specialists. Jennifer is back offering insights from the unique perspective of one of our midwives.
As a CNM, I focus on gynecologic and family planning services, as well as preconception, pregnancy, childbirth, postpartum and newborn care for our patients at the practice. My new role has been keeping me busy and I'm loving every single minute of it!
Over the next few blog posts, I will walk you through each appointment and what you can expect at each prenatal visit. Please keep in mind as you read this that each pregnancy is different — no two will ever be the same! This is a very broad overview of this appointment and is subject to change.
So, the day has come. There are two lines on the pregnancy test, you crave pickles and ice cream in the middle of the night, your favorite smells now have you running for the bathroom, and you would rather sleep the day away than anything else. This all means you are officially pregnant!
There are so many questions that you have and want answers now that you're newly expecting. Where do you go? When do you go? What should you start/stop doing in your everyday life? This time in your life brings on many emotions: excitement, fear, uncertainty, etc.  However, know you are not alone and Covington Women's Health is here to help you!
First things first – It's time to get ready for your Pregnancy Confirmation appointment. We'll guide you through this exciting phase with expert care. Here's a sneak peek of what you can expect during this important visit that is typically made 6-8 weeks after your last menstrual period:
Urine sample to confirm pregnant
Assess overall health (medical, surgical, and family history)
Adjust any medications that need to be changed or added
Assess any risk factors that may affect your health or the health of the baby
Physical exam
Breast exam
Pelvic exam (Pap for women over age of 21 if due/STI swab under age 21)
Transvaginal ultrasound for women > 12 weeks pregnant; abdominal ultrasound for women < 12 weeks pregnant
Determine due date based on ultrasound and last menstrual period (LMP)
Answer and acknowledge any questions/concerns you may have
Introduce the patient to resources on our website, specifically "Your Guide To Pregnancy"
Make follow up appointment for "Initial Prenatal Exam" in two weeks
Get ready to embark on this incredible journey with us, supported by expert guidance and compassionate care. Your Pregnancy Confirmation appointment is just the beginning of an exciting adventure ahead. Call for an appointment at (770) 385-8954, or request one online.
https://www.covingtonwomenshealth.com/wp-content/uploads/2023/10/happy-young-woman-checking-pregnancy-test.jpg
627
1200
Meagan Maron
/wp-content/themes/cwhs-enfold-child/images/logo.png
Meagan Maron
2023-10-04 16:34:29
2023-10-04 16:34:29
Midwifery Musings: What to Expect at Your Pregnancy Confirmation Appointment